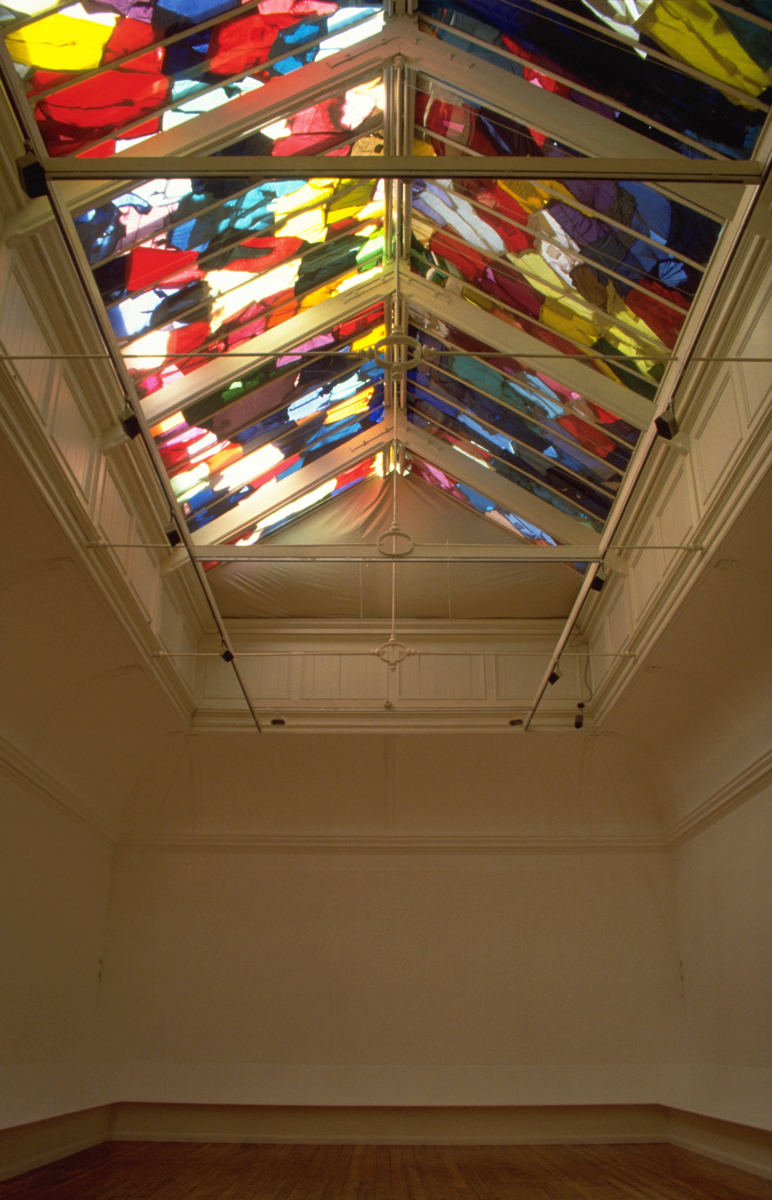 JANE MULFINGER: Rhoberts, I. 1989. 1200sq.ft, recycled clothing, wood, black fabric
Oriel Mostyn, Llandudno, Wales
From a series of works regarding the 'everyday' of human existence, Rhoberts, I. uses locally collected clothing sewn together and anchored over the skylights of this large Edwardian gallery space. A continuous bench lines the room and a heavy black curtain hangs over the entrance.