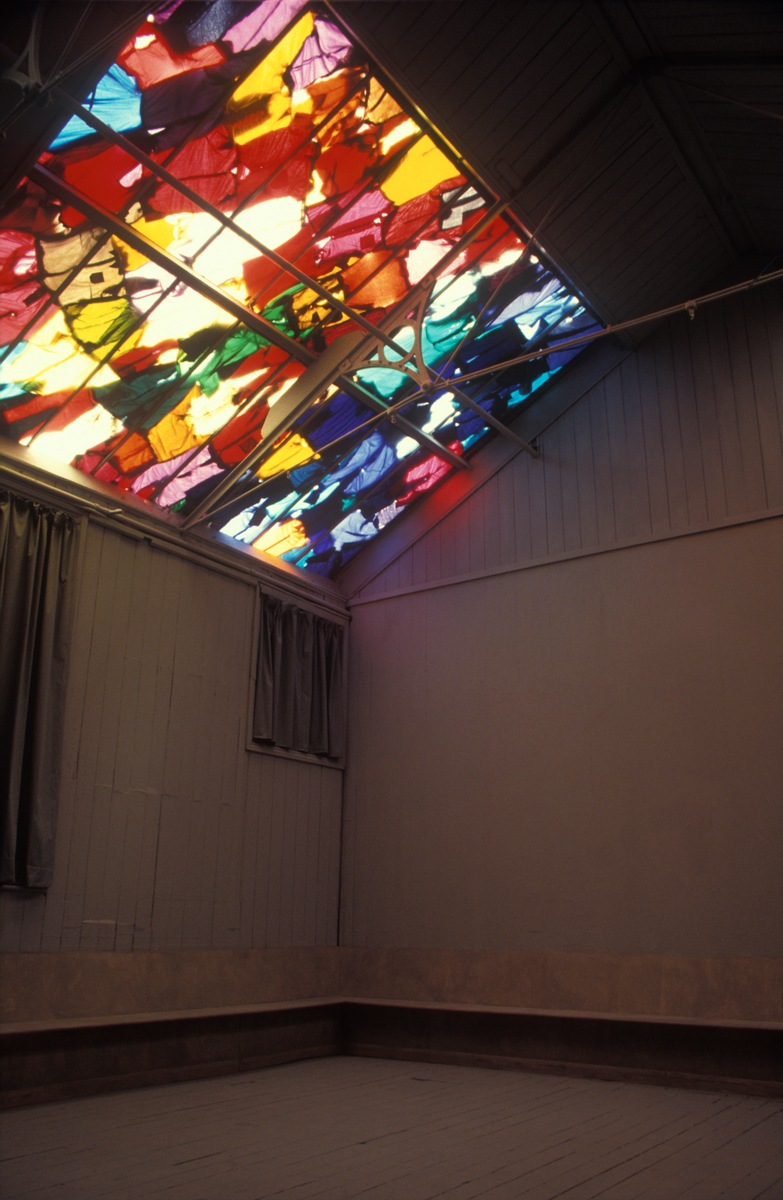 JANE MULFINGER: Norris, R. E., 1989, Royal College of Art, London.
15' x 25' x 15', recycled clothing, wood, paint, fabric, projection
From a series of works regarding the 'everyday' of human existence, Norris, R.E., uses locally collected clothing sewn together and anchored over skylights. A continuous bench surrounds the space and projected found images of seated individuals appear at 5 minute intervals. The interior is painted middle gray, enhancing the phenomena of light effects.