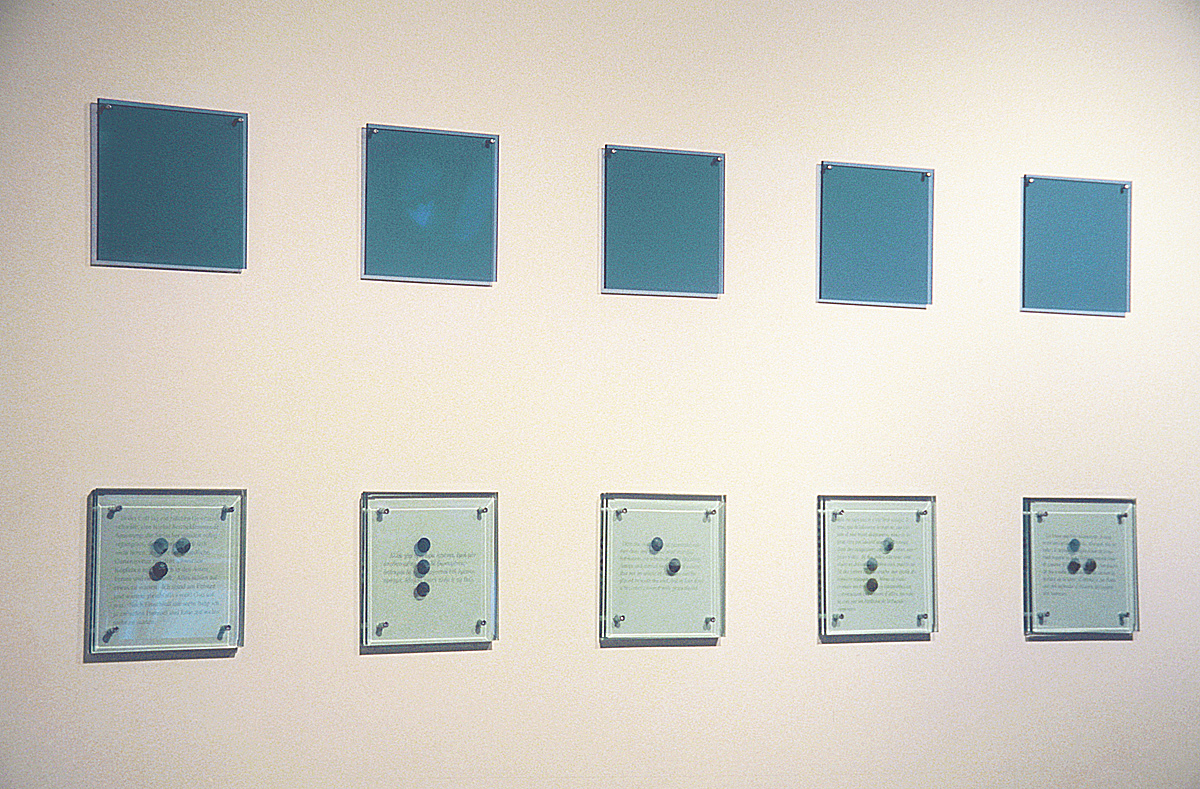 JANE MULFINGER: A Thing of Flesh, 1994
​ 8" x 8", glass, plexiglass, film, etching
The structure of this work comes from Antonio Gramsci's text, "time has seemed to me a thing of flesh," written while he was incarcerated. Other texts from historical figures in exile are etched onto glass panels. Braille letters that spell out the title are formed on the panels with round photo transparencies of countryside and squares of blue plexiglass hangs above each etching.