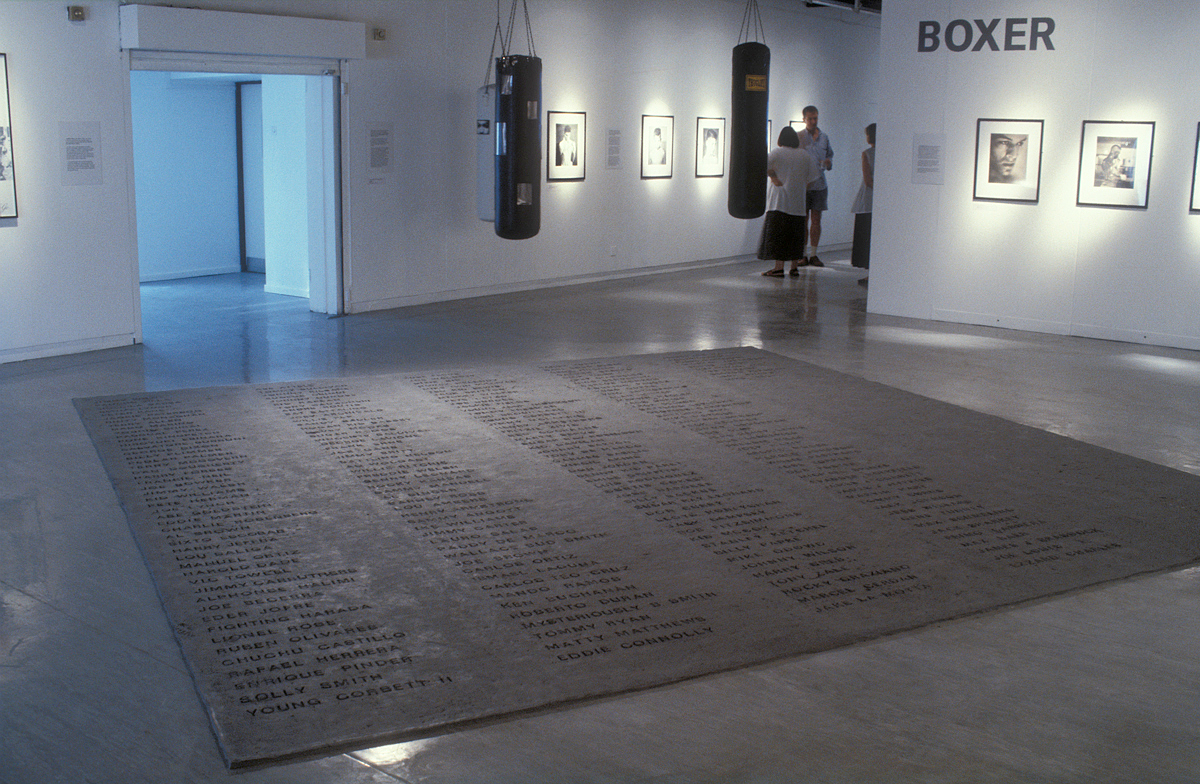 JANE MULFINGER & GRAHAM BUDGETT : A Grey Area: Boxing and Memory 1995
Plasticene on Astroturf, 16' x 16' x 1.5"

Centre for Contemporary Art, Glasgow; Orchard Gallery, Derry; Walsall Museum of Art; Oldham Museum, UK

A commission for the inIVA touring exhibition BOXER curated by John Gill, featured on BBC National Television in 'The Art Marathon'
PROPOSAL: A boxing ring-sized square of grey Plasticine, a uniform 1.5 inches thick, is strategically placed as 'paving' over which visitors to the exhibition may freely pass. Almost the entire surface of the semi-soft material is imprinted with the names of the champions of every weight in the recorded history of boxing. The appearance of this slab is reminiscent of memorials set in stone, or perhaps of reductive Modernist artworks, but this edifice will gradually be eroded by its public as they leave traces of their own fleeting presence.
KEYWORDS: ANONYMITY; CELEBRITY; COMPLICITY; CONFLICT; LOSS; MATERIAL; MATTER; MEMORIAL; MEMORY; MINIMALISM; RECORD